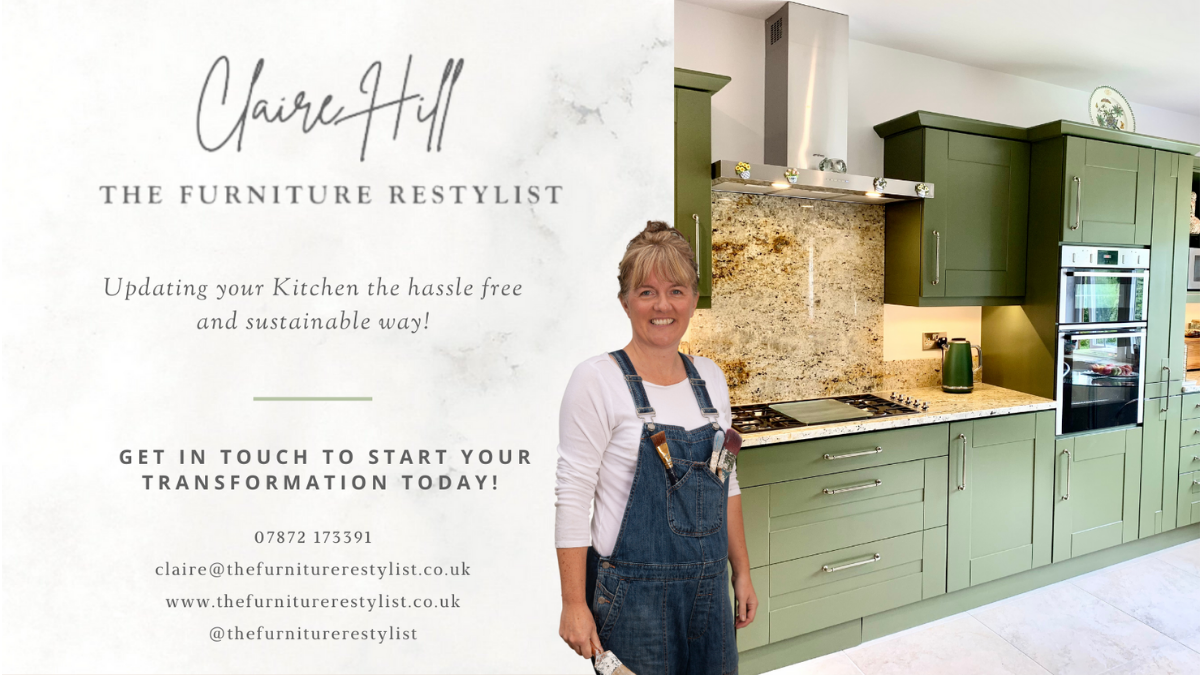 If you've ever flicked through the pages of an interior magazine or scrolled longingly through the styled kitchen shots on Instagram, then cast an eye at your own and sighed, you're not alone.
Your Kitchen is supposed to the heart of the home where you gather friends and family, but if yours feels old and tired, or simply not very you, it's a different experience altogether.
You might find yourself apologising for your kitchen when guests arrive, or maybe you've simply stopped inviting them altogether.
But you can't justify ripping your kitchen out. It's well made, there's nothing wrong with it, it just wouldn't be your choice.
Or it could be that those Instagram and glossy mag brand-new kitchens of dreams are way out of your price range.
I'm Claire, and I'm on a mission to give you a kitchen you can't wait to come home to without hurting your wallet or the environment.
Where you see old and tired, I see potential to give often well-made furniture a new lease of life.
Most of people are surprised that the vision of their dream kitchen is more achievable than they think.
Having professionally refinished could be the perfect solution.
This gives you the look of a brand new Kitchen at a fraction of cost and hassle of a full replacement, not forgetting the environmental benefits that come with sparing your existing cabinets from landfill.
Join The Kitchen Talk Club; 2 minute emails full of tips, tricks & inspiration... to take your Kitchen from being Joyless to Joyful!
Helping you create a home you will love spending time in, and also be proud to invite visitors into. (You are free to opt out whenever you wish to and I will not pass on your details to any third party.)