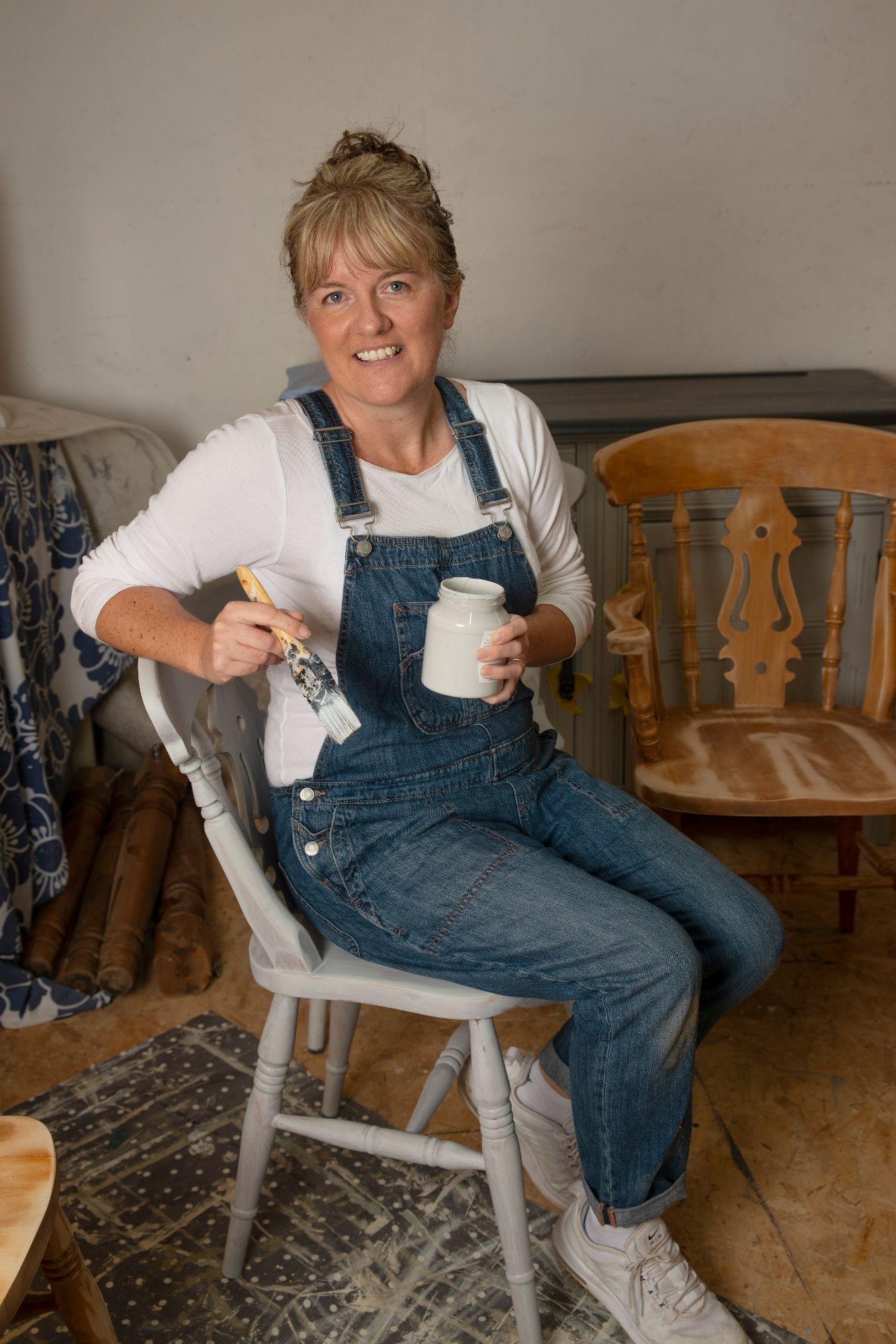 Hi! I'm Claire and I live in Somerset with my husband of 22 years and 2 teenage sons, aged 20 and 15. Wow! I suddenly feel very old!
My passion is helping you to fall back in love with your home; in particular your Kitchen. Creating a haven that will give you that warm fuzzy feeling when you walk into it first thing in the morning, or come home after a long busy day. Seeing you smile at the 'reveal' of the transformation is just priceless.
So, this all started when I found myself having a bit more time on my hands as my boys started to prefer their own company in their bedrooms, to mine! I used the suddenly available time to indulge myself in trying some new hobbies.
Good old Facebook got wind of this and started including painted furniture in my feed, and I instantly got drawn in. Following many hours of research I was finally brave enough to give it a go, and the rest as they say, is history. I was instantly hooked and can now rarely be found without paint splattered clothes on. Seeing the vision come to life, one brush stroke at a time is just fabulous.
We all deserve a second chance, and I believe this is true for 'things' too, such as our furniture and Kitchens!
I am a great believer of persuing your dreams and that life is too short not to spend it doing something you love. I was lucky that I got my 'second chance' too, for a new chapter in my life, when in 2018 the opportunity for Voluntary Redundancy from my full-time Career in Local Government came up, which I grasped seeing it as a helping hand from the Universe.
Your home is a reflection of your style and personality, and I am a big lover of colour. I don't believe in following trends, but following what you love.
Claire x