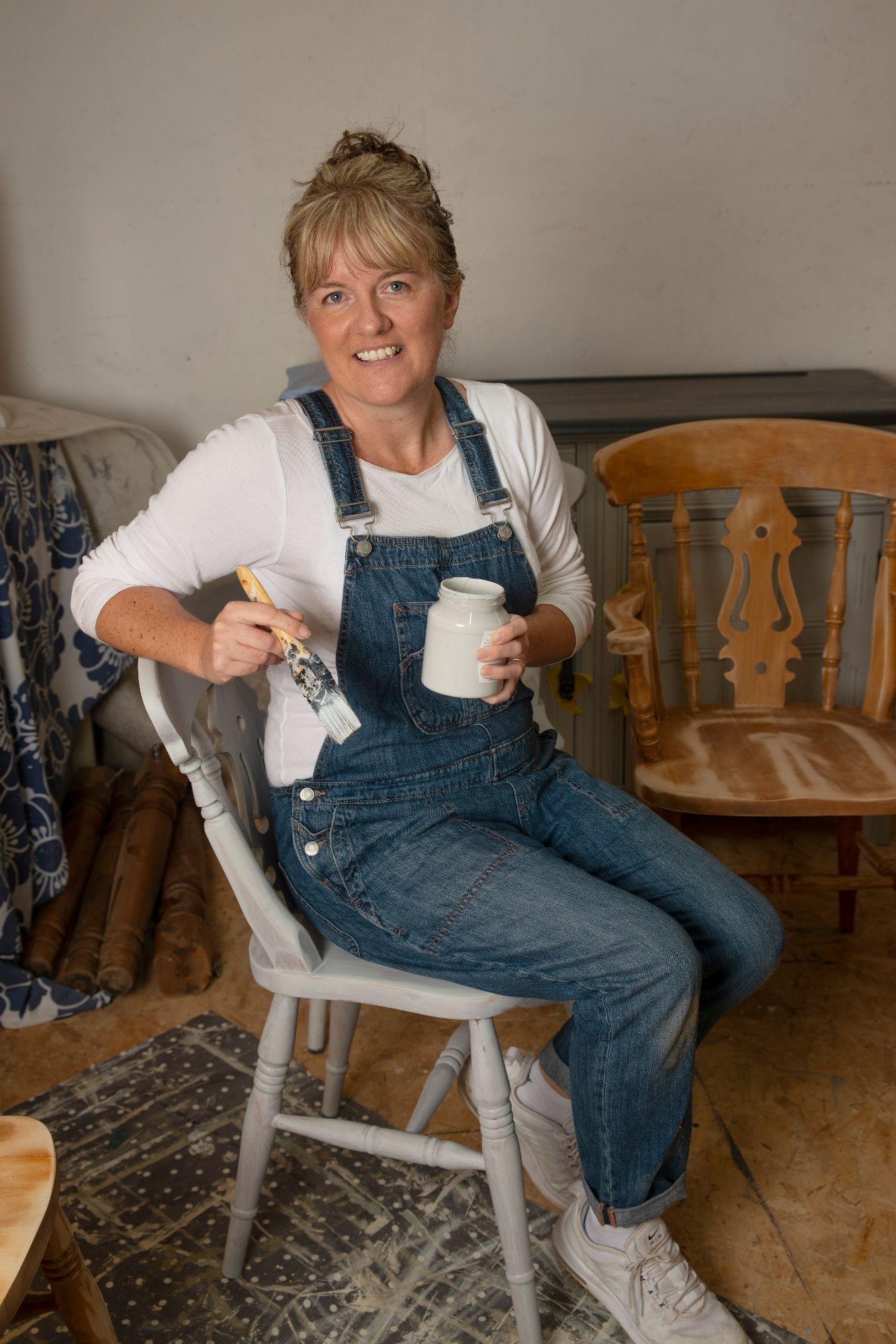 The smile on my Client's face at the point of the transformation 'reveal' is truly priceless.
Being able to make such a difference for my Clients is the best feeling, along with the sense of satisfaction of saving something needlessly being sent to take up valuable landfill space.
So how did I come to be here?
On paper I should have been content; two sons, a supportive husband, a nice house and a good job.
But having only ever worked for Local Government, I had an unscratchable itch to find out what more the world had to offer.
In 2015 when my boys became a little more independent, I suddenly had a little time to think about who I was and what made me happy.
I was surprised to discover a pull towards being fascinated by how furniture could be transformed from something drab, uninteresting and brown, into something beautiful which could take centre stage in any home.
Coupled with my hate of throwing anything away, this was the perfect combination and I was instantly hooked.
Not being quite 40 I wasn't ready for the scrap heap; I still had time for a new lease of life, and so did the furniture I was working on!
So I took the leap and left the security of paid employment, to see what might happen if I pushed out of my comfort zone into the unknown…
Long gone is the corporate routine, replaced now with days I absolutely love, and endless hats to wear including CEO, marketing executive, finance director, logistics manager, welfare officer to name a few.
I'm a great believer in if its meant to be then between the universe, hard work and belief, it will happen!
Claire x