How to Choose the Perfect Colour for your Kitchen... Unleashing the Magic of Colour Psychology!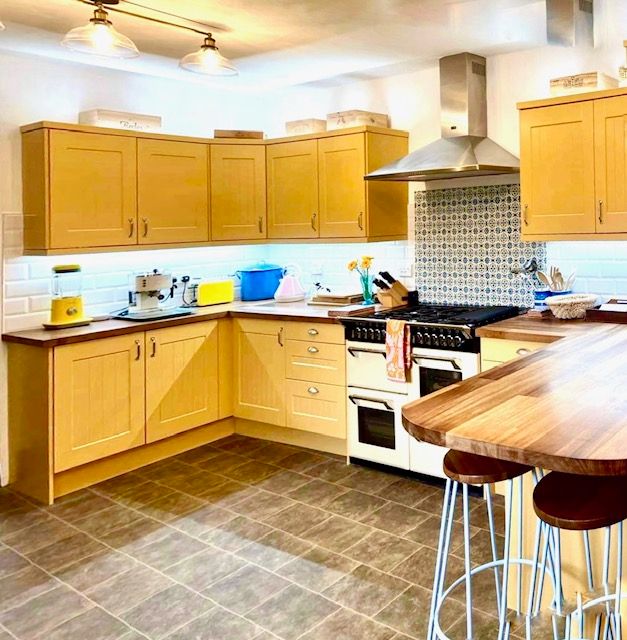 So What is The Right Colour for Your Kitchen Cabinets?
Now that we've unleashed the secrets of colour psychology, you might wonder which colour to choose for your own kitchen cabinets.
It all comes down to understanding yourself and your kitchen's personality.
1. Match Your Mood
Consider the mood you want your kitchen to exude. Do you want a vibrant, lively space or a calming, peaceful retreat? Listen to your heart (and your taste buds), and the right colour will reveal itself.
2. Embrace Your Style
Your kitchen is an extension of your personality, so let it reflect your style! If you're a bold adventurer, daring reds and oranges might be your cup of tea. But if you're a zen seeker, soothing blues or greens are the path to harmony.
3. Let There Be Light
Take note of your kitchen's natural light. Darker shades work well with ample lighting, but if your kitchen is on the cosy side, opt for lighter hues to open up the space.
4. Colour Play
Who said you have to stick to just one colour? Mix and match, create accents, or go for an ombre effect - let your creativity run wild, and your kitchen will become a canvas of artistic expression.
So there you have it! The magical world of colour psychology awaits your exploration. Sprinkle some hue-ful stardust on those kitchen cabinets, and watch your home transform into a space of pure delight and inspiration.
Imagine coming home after a busy day to be greeted by a kitchen in your choice of colour - that would pale any hectic day into insignificance and instantly impact your mood for the better.
I hope this has helped demystify the what can be daunting task of choosing a colour.
If you have a colour that you love in your home, comment below and let me know how this makes you feel.
Claire x
Leave a comment on this post
Thank you for for the comment. It will be published once approved.