Clever tips on how to make your small room look bigger
Posted on

5 tips to make your room look bigger
We all crave that feeling of space don't we? No one wants to walk into a room and their first thought to be that it is a small cramped space.
If you don't physically have a lot of space, there are some clever ways to create the feeling…
1. Cut the clutter. Have a home for everything and be disciplined about returning everything to its place!
Cluttered worktops and surfaces will make the space look smaller. Less is more is some situations, let the surfaces breathe!
2. Make one focal point in a room and build your decor around that. e.g. a bed, the sofa etc. Choose what you'd like it to be and make it pop so your eye is drawn to that feature first and then everything else sits around that to compliment it.
3. Use mirrors – ideally placed near a window to reflect the natural light. Mirrors will bounce the light around the room and also add an extra dimension.
4. Have less but larger items, rather than lots of small items. If your room is small there is a temptation to style it with small pieces of furniture, but actually have few but larger items will make the space feel larger.
5. Don't automatically place your furniture against walls. Sometimes placing a piece at an angle or surrounded by open space, will make a room look bigger. There are so many different ways to lay out your furniture. Take into account the function of the room and set it up to accommodate that best.
Implementing some of these will help you achieve that feeling of space. Much cheaper than moving house or extending!
Leave a comment if you've found this useful.
Sign up to my newsletter (link below) to receive further home décor related tips and tricks.
Pic credit:- @uniquehomestays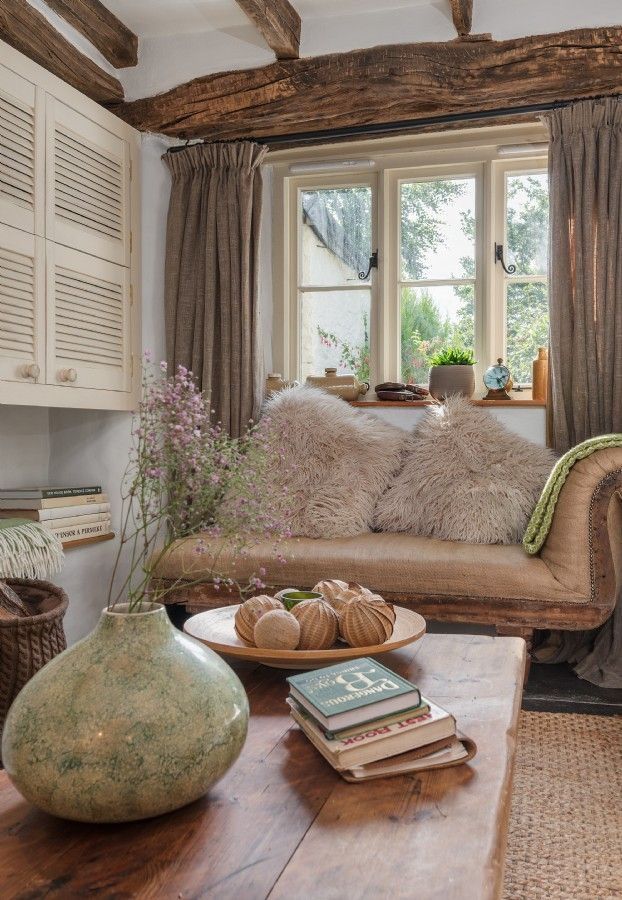 livepages::jquery(); ?>