Why we love Fusion Mineral Paint...
We are proud to be an approved stockist of Fusion Mineral Paint and we can't recommend this paint highly enough; it's so easy to use and versatile. It's not just for furniture painting, you can use it for numerous craft projects; painting metal, fabric, glass or even use one of the 50 plus beautiful colours offered as a feature wall in your home.
There is no other paint like Fusion Mineral Paint; it is not like chalk paints on the market. It is a 100% acrylic resin paint without vinyl or excessive fillers. The pigments are all derived from natural organic or inorganic minerals, and the paint is 100% non-toxic with no VOCs, no lead, and no phthalates. Plus - it's got a built in top coat that is UV, water, and stain resistant, meaning you don't have to wax or seal it! How great is that!?
If you'd like to purchase some to try for yourself click here, or pop in to see us at The Crafty Collective in Angel Place, Bridgwater.
Due to the Covid-19 crisis, The Crafty Collective shop is currently closed; please contact me directly to either arrange postage or click and collect.
Over 50 colours to choose from!
There are over 50 colours to choose from. All are available in either tester size or 500ml pots.
Testers are £4.75 and 500ml £21.99
Don't forget a little goes a long way so you won't need much as you may think to complete your project.
Fusion Mineral Paint offer many decorative finishing effects such as decorative waxes and glazes.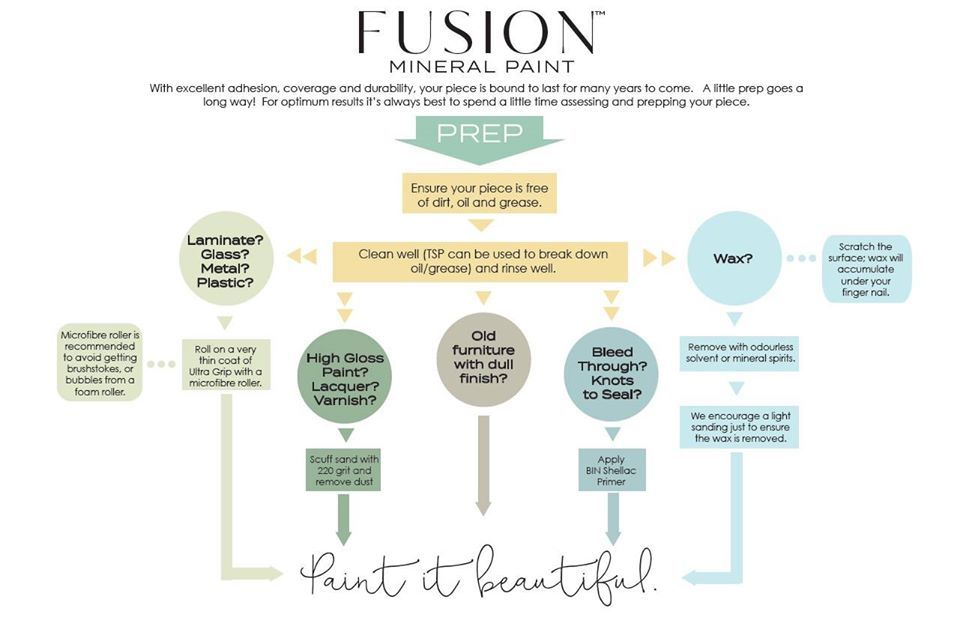 An added bonus is that you don't need to prime furniture when painting it. All you need to do is clean, scuff sand and then off you go.
Take a look at this chart and follow the flow depending on what material you are painting. All products you need to complete your project are available, so please click here to purchase. If you can't find what you're looking for, get in touch as I may be able to order it in for you.
CLICK HERE TO BUY FUSION MINERAL PAINT NOW!
The coverage really is amazing! It is so smooth a silky to work with and a little really does go a long way.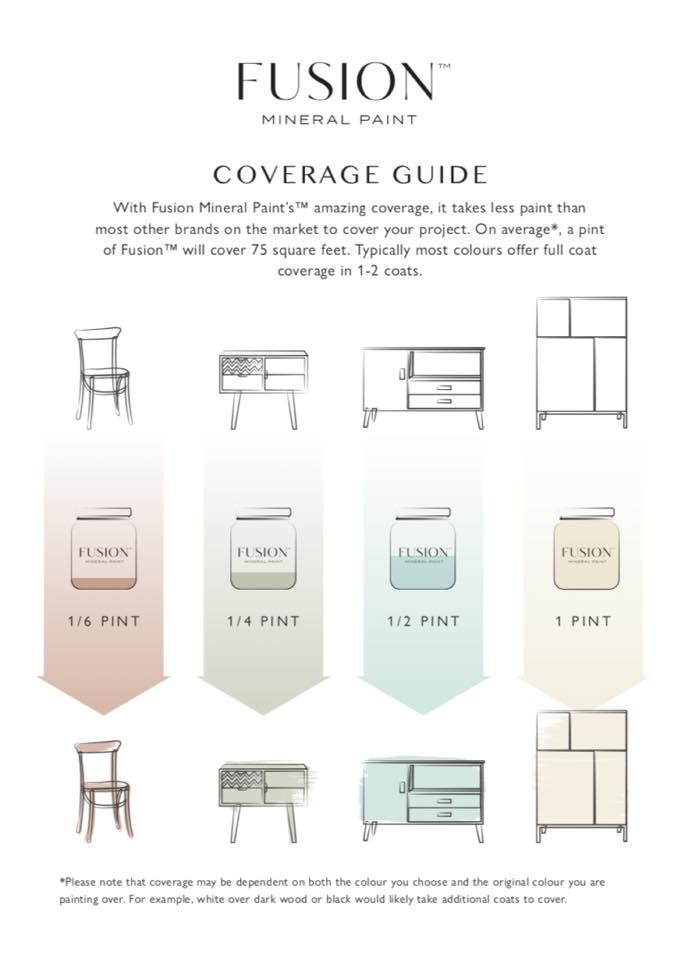 Always happy to chat about anything paint related!